BizCubed is excited to announce it has won the Pentaho Partner of the Year for APAC at Pentaho World 2014.  We were really excited to be part of the first Pentaho World conference.  This was the first time customers, partners, and users got together with Pentaho. The conference was in Orlando and there was a real buzz that comes when a smart technology company is shifting from being a niche player to being a mainstream choice for enterprises.
The award recognised BizCubed for the great 2014 we have had and our long-term commitment to the Pentaho platform and ecosystem.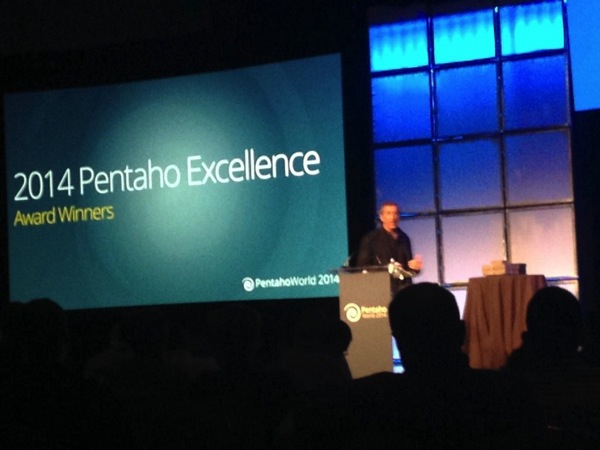 It was good to see the original and the new faces who are ushering in the next phase of evolution at Pentaho.  As I was talking to some of the original folks, we reminisced about the first partner-meeting at Pentaho when there were about 20 people participating way back in 2006.  This is a very far cry from the packed conference centre today.
Some exciting highlights from the conference
Customer Awards

It was great hearing about what people around the world have accomplished with the platform

Pentaho 5.2 GA

The streamlined data refinery is the start of capability that is going to put more and more analytics power into the hands of the users

3 year roadmap

What Pentaho is going to focus on
What Pentaho is NOT going to focus on (so potentially partners can)

Meet the experts and technical breakout sessions

Got many more details about the APIs and the way the platform works
Sat down with project and technical leaders to review issues and challenges we often see withte platform
We can't wait for Pentaho World 2015.