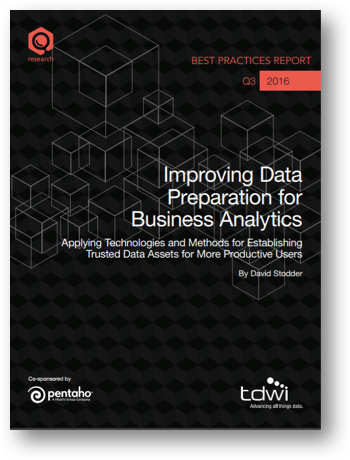 TDWI Improving Data Preparation for Business Analytics
Whitepaper, Analyst Research, Business Analytics, Data Integration
The increasing complexity of data is putting pressure on organizations to rethink traditional methods of preparing data for reporting, analysis, sharing, and use in business processes. Preparing, blending, integrating, cleansing, and governing multiple sources of data, including big data stores like Hadoop, has traditionally been an IT responsibility. However, broadening interest in data science and analytics has begun to bring non-IT personnel into these activities.
TDWI Emerging Best Practices for Data Lakes
Whitepaper, Analyst Research, Data Integration
The need for fact-based decision-making means that businesses are more dependent on data than ever before. This often means leveraging a data lake (frequently using Hadoop) – but it's not always easy to ensure that a data lake truly serves the needs of the business. From the great size and diversity of data within a data lake, to the need to support a wide range of interfaces, platforms, data structures, and processing methods, too often data lakes turn into a messy data swamp, and fail to deliver promised analytic value.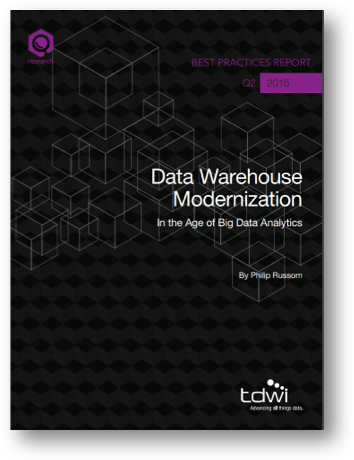 TDWI Data Warehouse Modernization in the Age of Big Data Analytics
Whitepaper, Analyst Research, Big Data Analytics
This TDWI Best Practices report covers how to modernize a data warehouse environment, to keep it competitive and aligned with business goals, in the new age of big data analytics.