I heaved a deep sigh of relief as I settled back against the hard wooden bench, the city skyline rising prominently behind me just beyond the ferry's wake. Conferences are exhausting, but I also find them invigorating. The extrovert in me loves the exposure to new ideas, new people, and new technologies. The foodie in me loves an open buffet.< /p>
Data Futurology's OpsWorld is a conference showcasing the latest products and trends in AIOps, MLOps, and DataOps. It's new this year. Started by Felipe Flores, a prominent figure in the Australian data market. He's CTO of a group called Honeysuckle Health and runs a podcast also branded as Data Futurology. Check him out if you're not already familiar.
The conference was billed as "removing the hype and focusing on the ops principles and approaches that are generating business value". Whilst not completely devoid of hype (read: Chat-GPT), what this meant in practice was that much of the programming was geared around real-world, practical experiences and challenges as shared by senior experts in the field. To that end, the conference was a compelling exchange of ideas and information, despite being somewhat overshadowed by the potential for global financial crisis stemming from the news out of Silicon Valley last week.
Nonetheless, OpsWorld proved a unique and valuable opportunity to be amongst senior data leaders in conversation with one another about the challenges and opportunities in the sector. That alone was worth the price of admission. Here were a few themes that stood out to me across the two days.
Proving Value
One prominent theme that I heard repeatedly over the course of two days was the need to demonstrate ROI or in some way "prove the value" of the data team. This was expressed both explicitly in the program design ("Methods: Quantifying the Value of your Data Practice") and implicitly by those onstage ("87% of data science projects fail to make it into production")
This is a legitimate concern of just about any auxiliary business function (e.g. marketing), but below the surface lurks a deeper seated insecurity across that seems to be eating away at the sector – the sense that data teams are non-essential in the context of the overall business strategy. Data teams hate this, because of course we see ourselves as core drivers of growth. The industry's collective insecurity is exacerbated by the frequent and repeated failures experienced by most organisations, and a general lack of common technical understanding across the business. This leads to a second theme of the week…
A Sector Struggling with Engagement
This theme came in two flavours: "Executive" and "Other". Examples of this included:
Why executives should care about data
How to drive business-team ownership of data products
Optimising for self-service analytics
At its best, the undercurrent of these questions relay a sense that the data function can add incredible value (I think this is true, by the way.. see: Amazon, Facebook, Google, Uber, etc.). At its worst, the undercurrent here can breed an insidious sense that many executives and business team colleagues "just don't get it".
This is a threat that data leaders must quickly intercept. It is not enough for technically capable teams to insist that their work has value, if only the rest of the business was literate enough. The solutions must work. Not only that, they must work well. They must be accessible, reliable, and user-friendly. To the extent that data teams are misunderstood we can only blame ourselves. The power here is that in taking responsibility, we create an opportunity for ourselves to show leadership and genuinely improve.
That New-New
This is where things got interesting. Some leaders are indeed driving this thinking throughout their organisations. Of course there were the ubiquitous references to Chat-GPT – practitioners are grappling with the tension between a leadership that is afraid of competitive threat, and organisations that lack the agility and/or maturity to properly leverage Large Language Model (LLM) enabled technologies at scale.
Of more immediate consequence to many organisations is the paradigm shift playing out at some of the Australian market's largest and most prominent data teams. Westpac, for example, has fully adopted the concept of data-as-a-product. This is a paradigm that addresses the above challenges by creating a market for the outputs of a data team and allowing market dynamics to do the hard work of establishing value.
Imagine a world in which your functional managers had to allocate budget for access to a specific output of the data team – how might that invert the relationship between business teams and data teams? Imagine a world where a data team embeds a UX designer, or hires a marketing resource to brand and advertise their latest data product across the organisation – how might these actions influence the dynamics of usability and reliability? For a deeper dive on this thinking, see this essay by Zhamak Dehghani.
Another emerging trend may be the unification of various data-enabled operational capabilities (e.g., DevOps, DataOps, MLOps, AIOps, etc.,) under the banner XOps. This is a relatively recent approach in the data space and was the approach championed at OpsWorld by the Australian Taxation Office (ATO). Given that the ATO is home to one of the Australian market's largest and most sophisticated data enterprises, expect to see a parade of fast-followers jumping on the XOps bandwagon across Australia in the next 12-18 months. (See this article for a primer on the subject)
Capacity Constraints
Whilst the shiny, flashy "new thing" is always the most compelling, perhaps the most insightful takeaway from OpsWorld isn't what's new, it's what remains the same. Every leader of every organisation I talked to is confronting challenges transitioning between legacy and future states. This trend appears to be independent of organisational size, budget, executive support, etc. The needs of business teams are outpacing every data team's ability to deliver. This is not an indictment of data teams, rather it is an acknowledgement that an organisation's key resources hold both legacy institutional knowledge and critical influence over future-state development and adoption. Most organisations are supplementing their teams with target-state (e.g., cloud) implementation providers, but few are thinking about handing over legacy to free up capacity for target-state development.
Teams are also struggling to attract and retain a diverse team of qualified data professionals, particularly at the mid and senior levels. Organisations that invest in robust training and development support for their teams will outcompete in this market. However, investment here should be considered carefully, as recent tech-sector layoffs have proven that the labour market can turn quickly in response to macroeconomic and geopolitical influences. I wouldn't want to invest in a significant training and enablement capability just to find that senior/skilled people are suddenly available en masse.
Beyond training, data leaders can ask themselves challenge questions about supporting diverse teams, such as how supporting women in technical roles might differ from supporting women in the workplace generally (one female colleague points to role flexibility as being especially crucial in technical spaces). Leaders are encouraged to reflect on how they might leverage their organisational cache to push for recruitment from non-traditional backgrounds, including indigenous, neuro-diverse, and refugee communities. Data for social impact is a personal interest point of mine, but I digress. More on that will follow in a future blog post.
In 2023 you'd be forgiven for forgetting that just a few short years ago, virtually the entire planet was locked down, navigating a global pandemic. The world has changed significantly since then, but occasionally something happens to remind us just how normal our lives seem once again. Attending OpsWorld felt that way for me – like a refreshingly warm breeze amidst a cold snap. It felt so good to be in the city, at a conference, shaking hands and swapping stories over lunch. Sure, the days were long, but they were also filled with novel ideas, compelling insights, and common challenges. That's a successful conference in my book.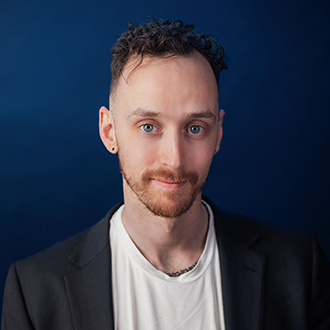 Maxx Silver
Maxx Silver is the Business Development Manager for BizCubed. His love of people, data and building long-term partnerships makes Maxx a passionate connector of people and a driven salesperson. Follow Maxx on LinkedIn