"Our services partnership with BizCubed and software from Pentaho has helped us give our franchisees the ability to ask more questions about their own businesses, and has provided them with tools to make real time and better retail business decisions for their stores."  Andrew Wilson, CFO
Business Challenge
Retail Zoo first launched in 2000 with its first brand, Boost Juice Bars, and has since grown adding three new brands under its umbrella. The company has built a powerful suite of systems, services and knowledge to support their franchise partners. Part of the support was the creation of an analytics service that could give franchisees insights into their store's Costs of Goods Sold (COGS). Their first system took approximately 1 year to develop internally as well as assure accuracy and functionality; however during that time, their own business and franchisees' businesses grew. Retail Zoo needed a new system that could scale outward to meet this rapid growth, answer growing volumes of questions and moreover, answer more complex questions about consumer habits and in-store practices.
Improve end-user (franchisee) data insights into cost of goods and sales information
Bring an analytics solution to market quickly and with minimal IT resources
Integrate new data sources and visualise them at low cost
Support multiple brands easily
Pentaho's Unique Solution
Retail Zoo set out to create a new data architecture that would be more automated, interactive and easy to use, to provide their franchisees with real time access to data. Part of the architectural restructuring would also have to involve the integration of new data sources to their existing data about COGS. BizCubed, Pentaho partner and service experts, worked with Retail Zoo to bring data from several data sources including Retail Zoo's point of sale, location data, weather information, product catalog, purchase order and loyalty data into a single exposable data warehouse. Once their new system had been thoroughly tested, Retail Zoo then focused on delivery. With BizCubed's help, Retail Zoo was able to implement the best Pentaho tools for their franchisees – simplifying their external dashboards and reports.
Utilize Pentaho Data Integration for loyalty, sales, point of sale, location and other data to architect new data ecosystem
Pentaho Business Analytics, specifically dashboards and reports to track KPIs
Work with Pentaho partner BizCubed for deployment assurance and mobile extensibility
Ongoing Benefits
Data that had taken Retail Zoo 3-6 business days to aggregate monthly now could be done instantly. Instead of running a single month's stock-take, franchisees could run multiple stock-takes on-demand and answer more questions about their business operations. With more accurate data and a breadth of new sources, Retail Zoo's franchisees are now able to make more informed decisions about their in-store selling strategies, COGS performance and labour forecasts. Further, franchisees now can gain these insights and business value from mobile platforms and examine key performance metrics any time.
Improved franchisees' business models
Reduced query time and integrated new data sources to allow more meaningful and holistically-informed business decisions
Freed IT resources from manual scripting and data cleansing
Streamlined group level reporting and analytics – facilitating strategic decision making
Why Pentaho?
Retail Zoo set out to build a new analytics architecture and after starting with a strong foundation was able to scale out their BI capabilities both in-house and to their end-user franchisees. Retail Zoo feels that they have only scratched surface of their new analytics capabilities and look forward to providing their franchisees with even more data insights. Retail Zoo's usage of Pentaho's highly flexible and cost-effective platform, coupled with BizCubed's professional services have provided their franchisee base leading analytics capabilities.
Scalable solution that can grow with analytics needs and new technology
Platform where Retail Zoo can drive results rather then technology dictating approach
Low total cost of ownership with high functionality
Superior services and support from partner BizCubed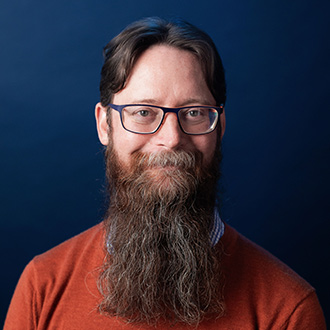 Zachary Zeus
Zachary Zeus is the CEO & Founder of BizCubed. He provides the business with more than 20 years' engineering experience and a solid background in providing large financial services with data capability. He maintains a passion for providing engineering solutions to real world problems, lending his considerable experience to enabling people to make better data driven decisions.